---
2022 Season of Giving and Receiving Sweepstakes
Every qualifying transaction is a chance to win $5,000
When you participate in our Season of Giving and Receiving Sweepstakes, we're donating $1 to charity and giving you a chance to win $5,000 with each qualifying digital banking transaction!
Participate Today
Handle all your banking needs from one convenient place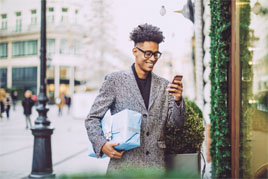 Zelle®
A fast, safe and easy way to send money directly to people you know and trust.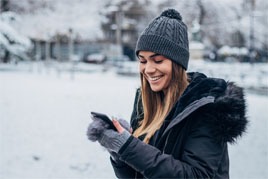 Online Bill Payments
Pay bills online, receive an electronic copy or schedule payments – all from one convenient place.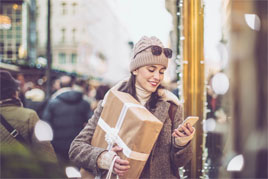 Mobile Banking
Manage your finances from anywhere with our mobile banking app.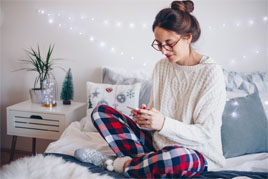 External Transfers
Online or on the go with your phone, easily move money into your account from other financial institutions.
Qualifying Transactions
✔ Add and pay a new bill
✔ Set up a new auto payment for eBill
✔ Activate an eBill
✔ Set up a new recurring payment
✔ Add and complete an inbound transfer from a new external account
✔ Send $5 or more to a new Zelle® contact
✔ Enroll in mobile banking
Login or Enroll