About Farmers Bank & Trust
Over the last 115 years, Farmers Bank & Trust has grown to just under One Billion in asset size, serving Central and Eastern Kansas. Our strong capital, nearly twice of what is required, allows us to serve both simple and complex customer relationships as we stand 16th in size amongst Kansas Banks. In addition to the full-suite of Community Bank services we provide, we have added a new division allowing us to offer long-term home loans in the areas we serve and across the nation.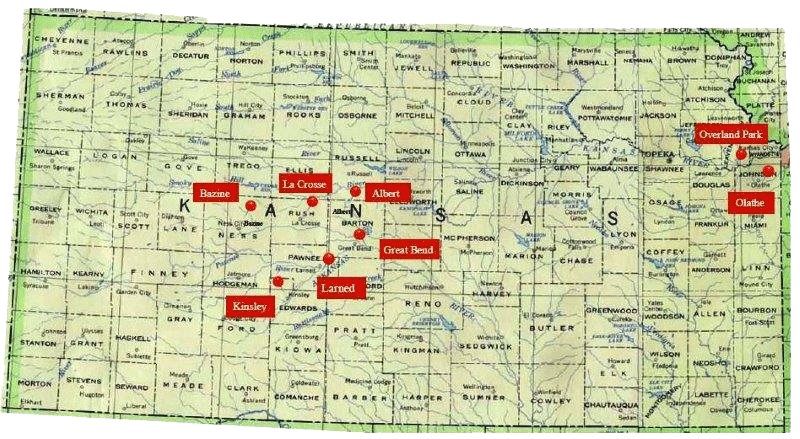 We provide deposits and lending services to a broad range of consumer, retail, manufacturing, agricultural, energy, real estate and commercial customers. Our community banks provide hometown service, resources and support for the eight communities we serve in central Kansas and Overland Park, Kansas.
Farmers Bank's team of highly experienced, tenured employees delivers outstanding customer service across their diverse portfolio markets. The bank is uniquely positioned to lead the marketplace by combining key banking and mortgage operations in future opportunities.
We strive to understand our customer's needs and provide solutions with progressive products. No matter how basic or complex your needs, we're sure to have the products, knowledge and resources necessary for your financial success.
Our History
Over a century ago, early-day founders of Farmers Bank & Trust opened a bank in central Kansas with $10,000 in capital. Its name accurately reflected its customers who mostly carved out their rural livelihood by arduously toiling the miles of fields that stretched around the outskirts of their town.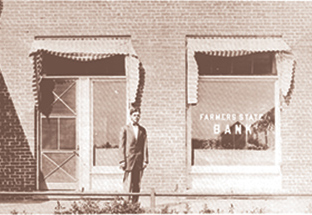 Farmers Bank continues to provide hometown service within each of the eight communities it serves. As a group, nine branches in Kansas have established Farmers Bank as one of the largest community banks with a strong capital base. Farmers Bank moved into Overland Park, Kansas in 2001, strengthening its position as a leading bank in the state. What began as a predominately agricultural lending institution is now a regional bank with a diverse portfolio of business, agriculture, energy, manufacturing, real estate and other commercial lending ventures. Farmers Bank holds onto the name that accurately reflects the community's Midwest values and its sweat-of-the-brow agrarian heritage. "The roots that were started in central Kansas, obviously continue to run deep for us," said CEO and Corporate President W.R. Robbins. "Those values are still the foundation for the success not only here but in the national arena."
Farmers Bank cultivated those values since the W.R. Robbins family purchased control of the bank in 1971 with four million dollars in assets at the time. The present ownership actively purchased banks, involving second generation teamwork through a four decade span, moving eastward to Kansas City in 2001. Farmers Bank moved into Overland Park, Kansas at that time, strengthening its position as a leading bank in the state.
Farmers Bank & Trust has supported generations of families and businesses in this region, and we look forward to providing services to help the next generation of customers succeed. We continue to lay the groundwork for deep roots and relationships focused on your success, resulting in lasting relationships and improved communities.